School Info
Information about the School and Building
The school in Rexburg is a beautiful 10,000 square foot facility with all new and up to date equipment. Our schools include the use of computers and the latest classroom and video equipment. We expose our students to many professional products and use outside professionals when available, to provide additional learning experiences for students.
Each school has:
a class room
clinical floor area
facial room
pedicure room
nail/manicuring room
break area
and plenty of parking for students and clients
All of our students have excellent patronage for students to gain experience from, with both males and females in a wide range of ages.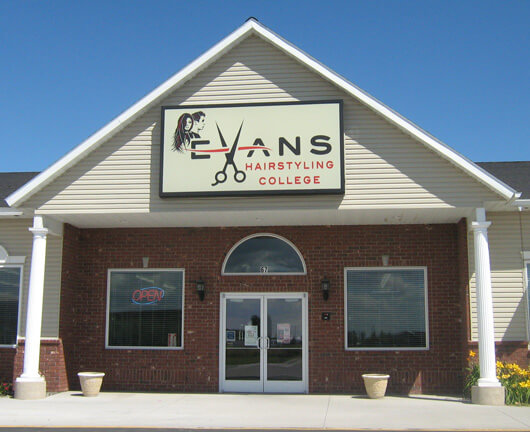 Mission of Evans Hairstyling College
Provide a fun positive learning environment where students can grow in their knowledge and capabilities.
Teach students how to become a professional in looks, actions, and abilities.
Teach the arts of cosmetology in all phases of the beauty profession.
Promote the ability to meet people, talk with them, and work well with others.
Develop techniques to better serve clients and understand their needs and wants.
Instruct how to become a successful salon owner or manager in today's marketplace.
Create time and space layouts for today's beauty salons for optimum use of time and productivity.
To prepare students for state test and a state license.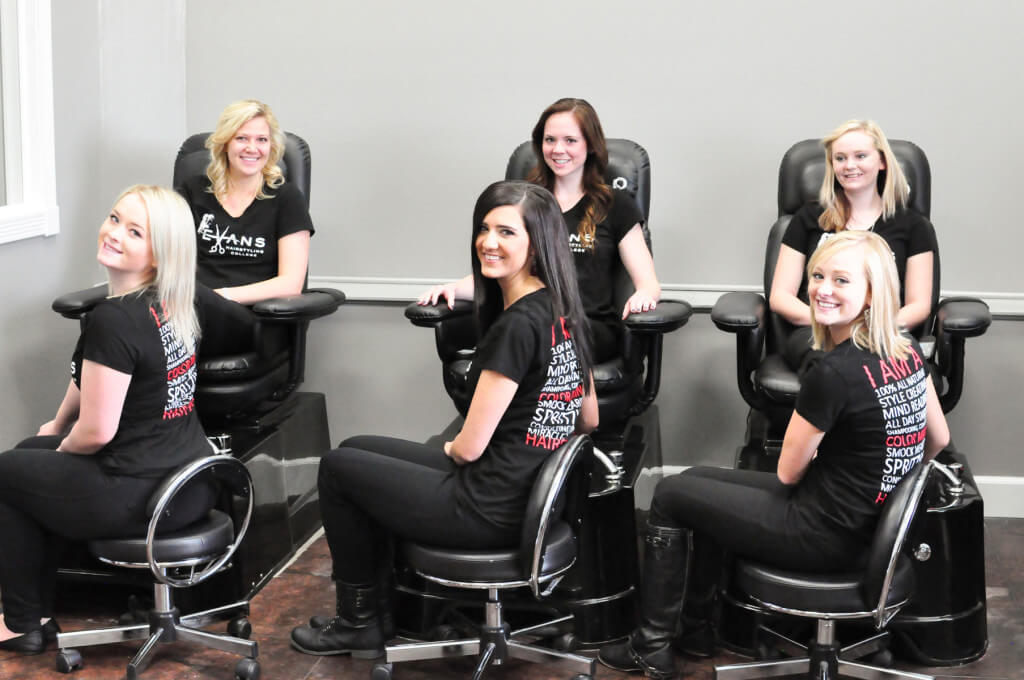 All students are required to wear a uniform lab coat which provides a professional appearance.
All shoes will have closed in toes, heels, and shoes should be comfortable to stand in all day. (No sandals, flip flops, or woven shoes.)
Students must have a neat and well-groomed appearance.
The average enrollment for each class is limited in order to give each student the personalized instruction they need.
Classes start in September, January, April, and June on the 2nd Tuesday of that month. School does not discriminate on the basis of sex, race, age, color, ethnic origin, or religion.
1st quarter: Students study school and basic hair procedures.
2nd quarter: Students improve services and conduct a self evaluation.
3rd quarter: Students focus on strengthening all areas determined to need improvement.
4th quarter: Students concentrate on time, speed, creativity, and getting ready for State Board Exam.
Hours of Operation for Students
Tuesday to Saturday 8:00 a.m. – 5:00 p.m. with a one hour lunch